How Real Estate Technology is Helping Buyers Navigate the Home Search Process
Real Estate Agents continue to be a critical component in the home buyers search process. Home buyers are relying heavily on real estate technology resources and their agents to provide information, with decreasing use of some sources, such as newspapers and open houses. Home buyers typically spend 10 weeks searching for a home and preview an average of 12 properties before deciding on their purchase. The real estate technology has become an essential and indispensable tool in the home buying search process.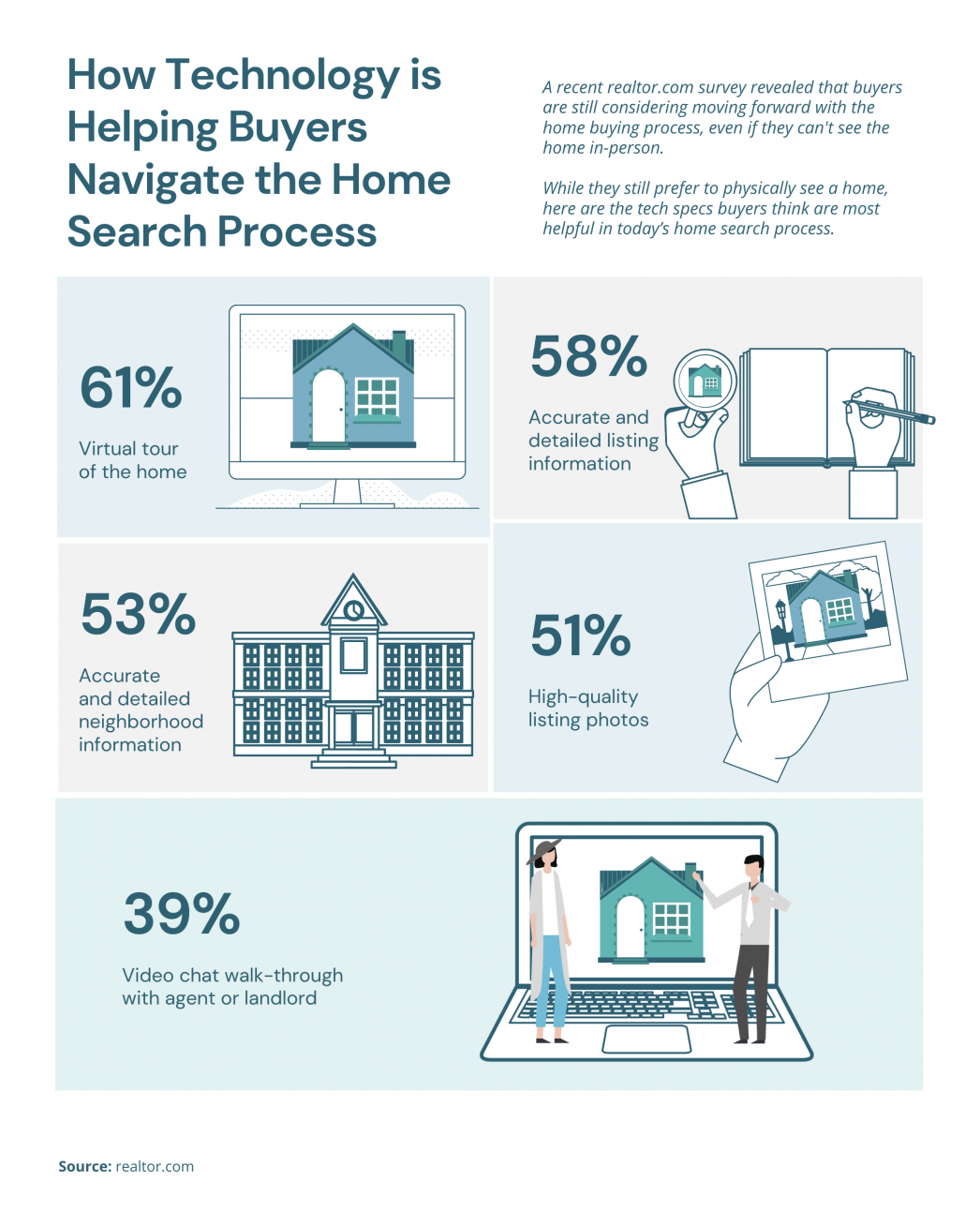 Some Real Estate Technology Highlights:
Buyers are still considering moving forward with the home-buying process, even if they can't see the home in-person.
While they still prefer to physically see a home, virtual home tours and accurate listing information top the list of tech specs buyers find most helpful in today's process.
Let's connect today to determine how technology can help power your home search.